About the Band
Room42 hails from Greensboro, NC and treat their fans to classic hits from the 60's to today.  Dave Stevenson and Jay Gann's guitar leads float along the solid beats from Brad "Boom Boom" Allen while Freeman lays down the low end on the bass.  Lynne keeps the crowd dancing and singing with vocals while Keith balances out the sound and helps on congos.  The deep song bank takes the crowd back to a time when music touched their soul.  Don't be surprised when a fan is brought up to help the band on a track or give "MORE COW BELL!"  Room42 engages the crowd with their thoughtful mix of rock, folk, and blues which gets the masses to their feet and on the dance floor. 
We play a variety of events including local music venues, corporate events, private parties, class reunions, and weddings.  We provide our own sound system and equipment.  We set up and sound check about an hour before the event, and can quickly break down following the show. 
If you are interested in booking Room42 for your event, please contact us with the link in the menu above, and we can talk about your event details, location, and performance time.  THANK YOU FOR YOUR CONSIDERATION!!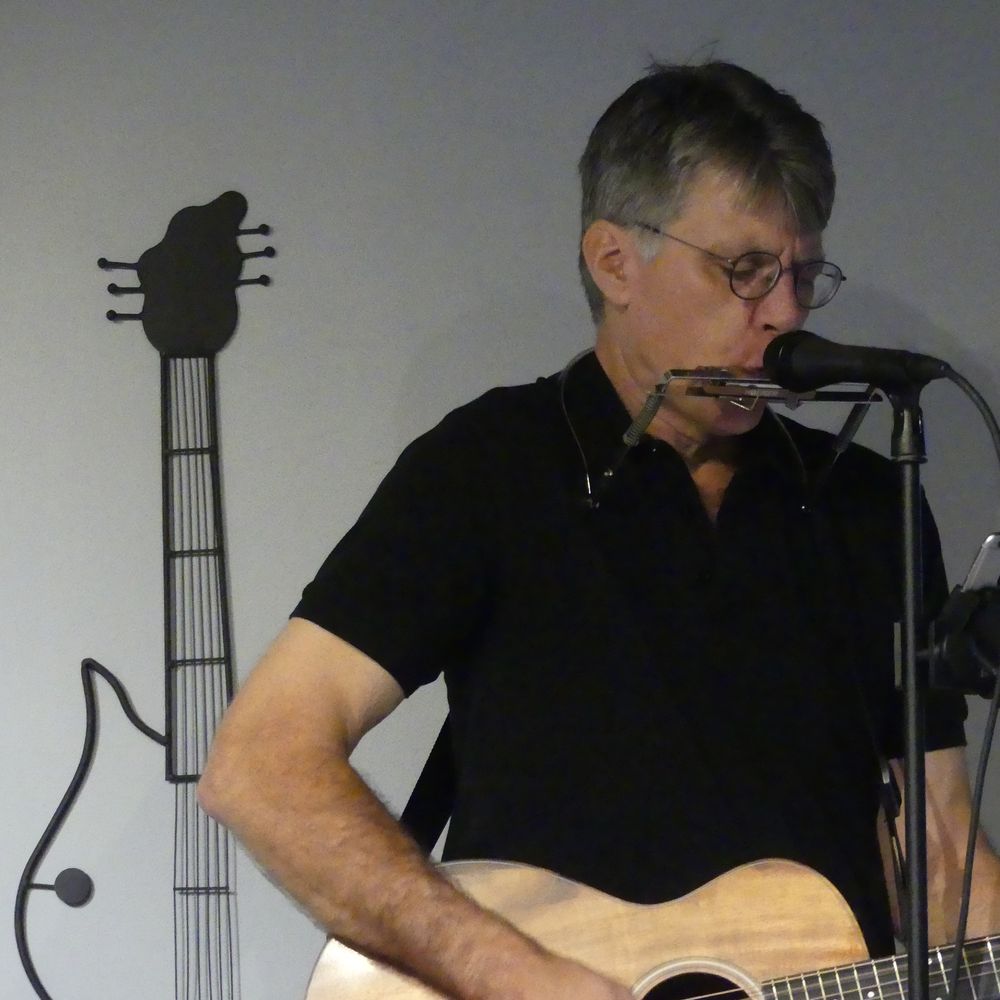 Dave Stevenson
Guitar, Harp, Vocals
Dave Stevenson is on acoustic, bass and electric guitars, lead and harmony vocals as well as harmonica.  Dave's interest in music began when his tenor-banjo-playing father gave him a ukulele at a very young age. Dave went on to study the bass under respected Newport News, Virginia music teacher Ralph Matin while picking up guitar and banjo along the way. He played bass and guitar in his high school stage bands and the bass in his high school rock band.  Dave has been playing music for over 40 years.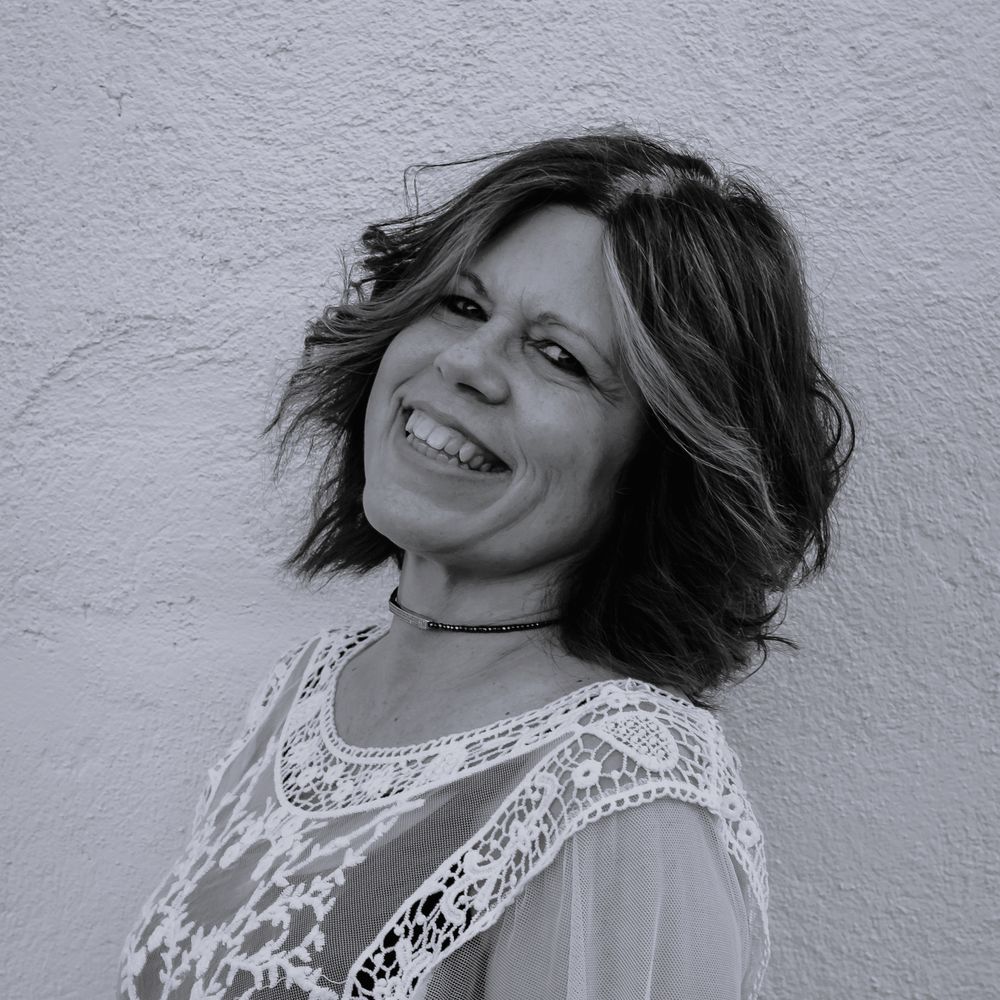 Lynne Allen
Vocals
For Lynne, it's a simple equation: Music + Passion = Magic! Born into a radio broadcasting family, music made its way quickly into her heart as she was introduced to a mix of Oldies and Classic Rock before she was even 3! When she was just a little girl, she would go with her Dad to the radio station at which he worked and pick out her choice of "Not For Sale - Promotional" 45 LP records by popular artists of the 70s - as many as she could ever want! Ohhhh how she was in heaven when she got to take those records home, holding them tightly in her hands in the car all the way there, and played them as loudly as her record player would go! From then to now, Lynne's love for music remains a huge part of her existence. Her extraordinary passion for music sets her heart on fire which any audience can see when she's on stage. She adores seeing how music moves people, and the smiles that come over their faces simultaneously. Music takes her mind to where it finds peace and is the comfort food of her soul. THAT, my friends, is Magic!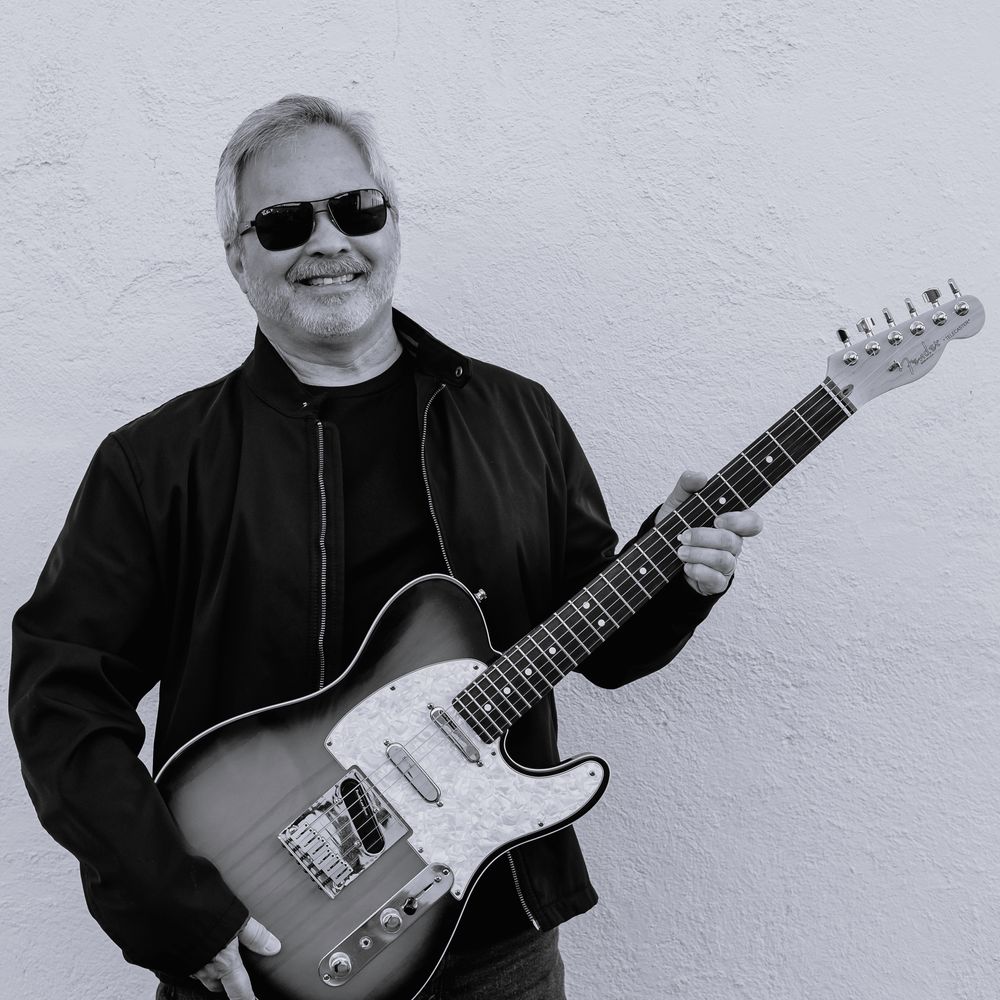 Jay Gann
Guitar and Vocals
Like many guitarists, Jay began playing acoustic guitar in his church youth group. He has performed in praise bands and triad rock bands since 8-track days! His rock guitar roots run deep, but he enjoys performing all types of music. He's a Mike Campbell (Tom Petty) and Peter Stroud (Sheryl Crow) fan and loves the solid rock rhythms and hooks that these musicians lay down. Jay looks forward to seeing you on the dance floor rockin' with Room42. Always, always Be Good to People and remember, Music is Good for the Soul.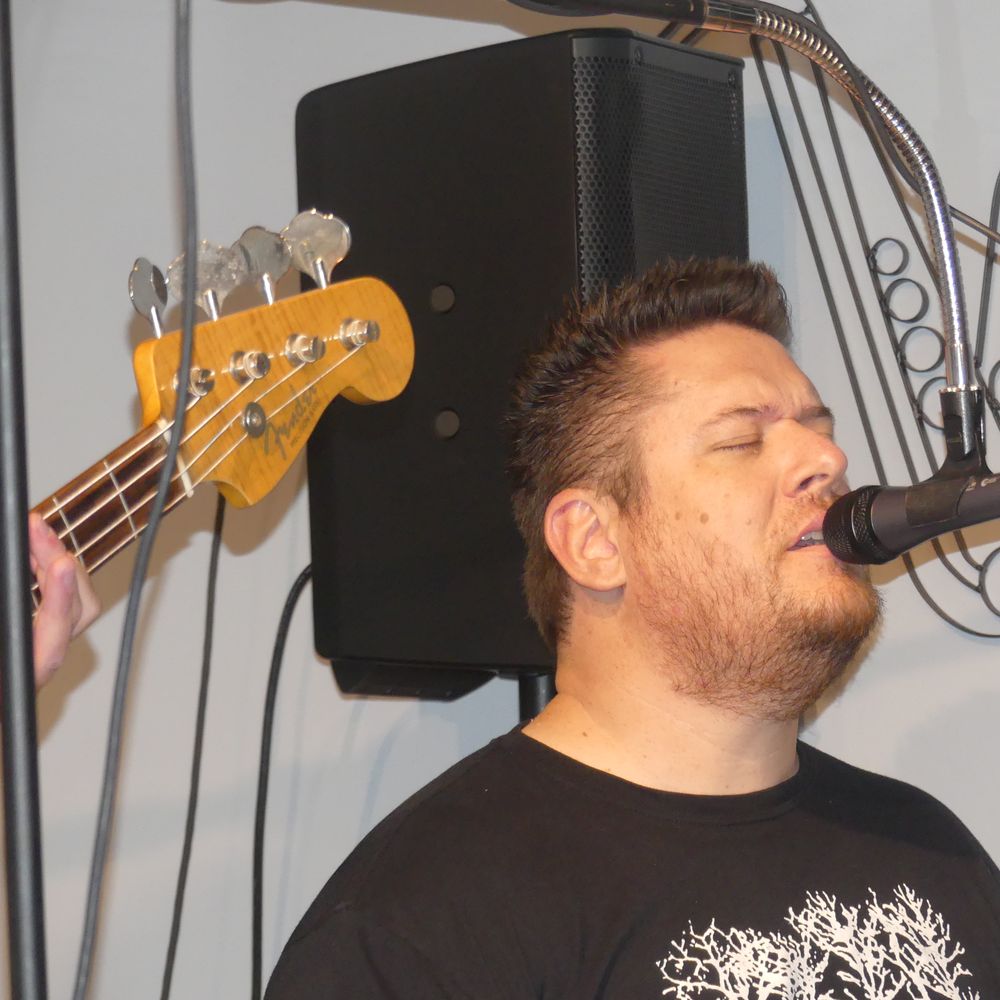 Brad Allen
Drums, Percussion, Vocals
Brad Allen is on drums, congas and assorted hand percussion and lead and harmony vocals.  At a young age, Brad was introduced to live band music, as his parents traveled throughout West Michigan playing and singing in a Praise Band.  While very young Brad began arranging pots and pans on the kitchen floor and then playing them as a crude drum set. Brad played in various bands throughout school before joining up with Dave in 2004.
Charles Freeman
Bass
Charles started learning to play guitar in high school and began playing bass in an original music band at UNC-Chapel Hill.  Charles enjoys a wide range of music from acoustic folk to reggae to heavy rock.  His influences include Weezer, Mandolin Orange, Counting Crows, BB King, Tool, the Sword, Damian Rice, and the Lemonheads.  After an extended hiatus, Charles is excited to be playing music again in Room42.